5 Game Android Terbaru Februari 2018
Final Fantasy XV Pocket Edition jadi salah satu game baru yang paling diminati
Bambang Winarso - 19 February 2018
Bulan baru, game baru. Cukup sulit bagi seorang gamer sejati untuk terpaku hanya di satu game saja, apalagi di platform mobile. Untungnya, hampir setiap bulan bermunculan game-game Android baru, sehingga sesering itu pula, Anda mendapatkan opsi judul-judul baru.
Tapi, jika Anda lebih prefer memainkan game-game offline, kami juga punya 50 rekomendasi, silahkan simak di tautan ini.
Balik ke topik. Di bulan Februari 2018 ini, ada sejumlah game Android baru yang bisa dilirik, selengkapnya sebagai berikut:
Final Fantasy XV Pocket Edition
https://youtu.be/HfkIVG12Ocs
Game RPG yang sangat populer di platform konsol ini akhirnya hadir di Android, menawarkan episode Cognition secara gratis. Episode Cognition adalah port versi android dari platform PC bertajuk Cognition: An Erica Reed Thriller. Meski terdapat perbedaan "rasa" dengan platform konsol, namun ke-15 dunia Final Fantasy kini bisa dinikmati di genggaman tangan.
Application Information Will Show Up Here
Dream Walker
https://www.youtube.com/watch?v=awraurMur-8
Dream Walker adalah permainan runner puzzle yang unik di mana Anda menjelajahi dunia mimpi alam bawah laut yang menakjubkan dan mimpi buruk yang penuh dengan teka-teki, arsitektur dan permainan asah otak yang luar biasa. Dream Walker masih dalam pengujian, jadi hanya bab pertama yang bisa dimainkan. Tapi apa yang ada sejauh ini terlihat cukup menjanjikan, meski mungkin masih menyimpan banyak bug.
Application Information Will Show Up Here
Fit or Hit
https://youtu.be/W9GJ2C5spOg
Fit atau Hit adalah permainan yang sangat menantang dimana Anda melewati dinding dengan memasang balok di lubang yang tepat. Anda bisa memilih di antara dua mode permainan. Beberapa level mulai dari easy ke hardcore. Di setiap level, mekanisme permainan akan ditingkatkan dengan intensitas yang juga semakin tinggi.
Application Information Will Show Up Here
Flippy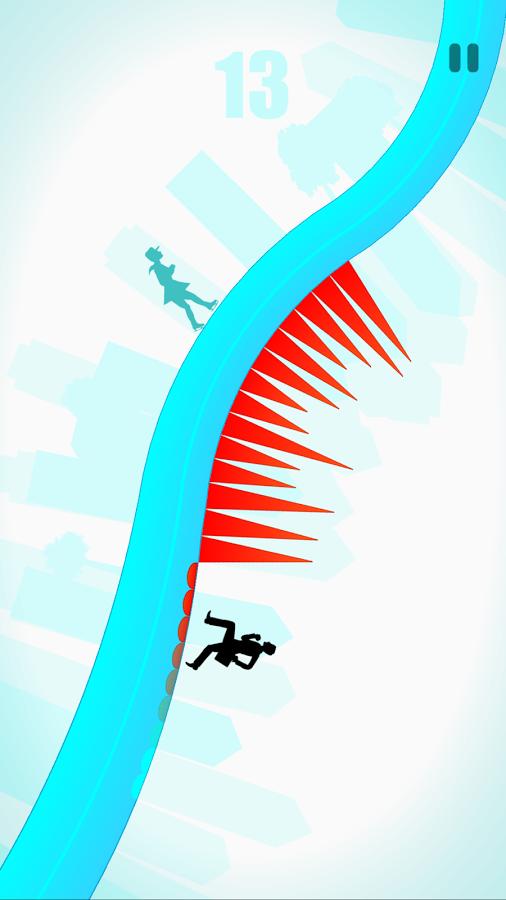 Flippy adalah game auto-runner minimalis dengan mekanik "flip" sederhana. Dengan mengetuk layar, karakter akan beralih dari bagian luar jalur ke dalam. Misi di game adalah untuk menghindari rintangan di kedua sisi garis. Saat Anda berlari, Anda bisa menyalip sebanyak mungkin pelari lainnya tanpa melalui rintangan tersebut.
Application Information Will Show Up Here
Bluebird of Happiness
https://youtu.be/jBCUS1RvpBE
Bluebird of Happiness adalah game petualangan yang menggemaskan yang bisa diselesaikan hanya dalam waktu kurang dari satu jam. Meski tergolong singkat, perjalanannya cukup menyenangkan. Jadi, ceritanya di game ini Anda dan adik, pergi tidur dan mulai bermimpi. Misinya adalah, bangun dari mimpi dan melarikan diri dari dunia aneh dengan memecahkan teka-teki yang semakin menantang.
Application Information Will Show Up Here
Are you sure to continue this transaction?
processing your transaction....