Gadget
Pakai Adapter Ini, Anda Bisa Memainkan Nintendo Switch dengan Controller PS4
Jauh lebih ekonomis ketimbang membeli Switch Pro Controller, dengan catatan Anda sudah punya PS4
Saya memang belum pernah memainkan Doom di Nintendo Switch, tapi setidaknya saya sudah berkali-kali menamatkan Doom di PC, termasuk dalam difficulty "Nightmare". Dari situ saya bisa berasumsi kalau memainkan game FPS bertempo cepat itu dengan controller Joy-Con yang imut-imut bakal terasa sangat sulit.
Nintendo memang punya controller Switch yang lebih konvensional, akan tetapi banderol harga $70 tampaknya berpotensi membuat konsumen urung membelinya. Andai kita bisa menggunakan controller PS4 yang sedang terbengkalai karena sudah menamatkan Shadow of the Colossus (atau controller Xbox One), maka semua problem semestinya dapat teratasi.
Beruntung kita hidup di Bumi di mana pabrikan aksesori macam 8Bitdo eksis. Setelah sebelumnya menyajikan sensasi arcade gaming di Switch, mereka kini mencoba menyelesaikan masalah di atas dengan merilis sebuah wireless USB adapter untuk Switch.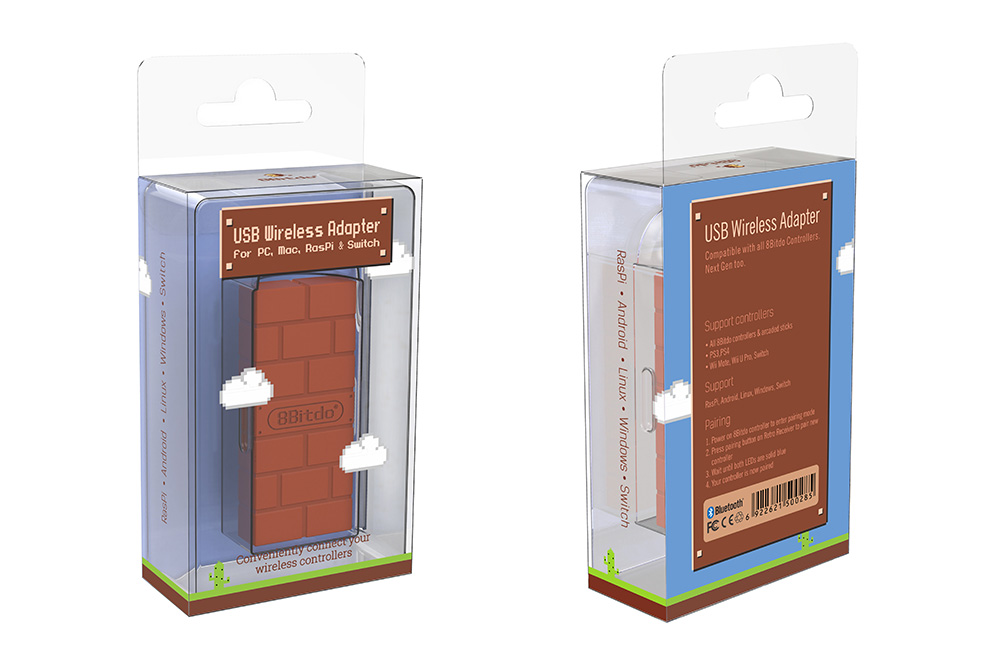 Dengan menancapkan aksesori kecil ini ke Switch, pengguna dapat menyambungkan berbagai macam controller ke console tersebut, mulai dari controller PS4 dan PS3, sampai bahkan remote milik Wii orisinil (sayangnya controller Xbox tidak termasuk). Adapter Bluetooth ini dipastikan juga mendukung fitur getaran yang ditawarkan controller PS4 (Dual Shock 4).
Meski desainnya "Nintendo banget" dengan inspirasi penuh dari Super Mario, adapter ini rupanya juga bisa dipakai di PC atau Mac. Sangat berguna apabila Anda kebetulan memang sudah punya PlayStation 4, dan ingin memakai controller-nya untuk bermain game di platform lain. Harganya pun cuma $20 di Amazon.
Sumber: Polygon.
Are you sure to continue this transaction?
processing your transaction....