Apa itu CV ATS: Contoh, Pengertian, dan Kelebihannya.
CV dengan format ATS bisa mempermudah proses seleksi oleh rekruter, lho. Yuk, simak artikel CV ATS!
CV merupakan salah satu dokumen persyaratan penting dalam melamar pekerjaan. Pada saat ini, terdapat dua format CV yang paling sering digunakan saat melamar pekerjaan, yaitu CV kreatif dan CV ATS (Applicant Tracking System).
CV kreatif umumnya digunakan melamar pekerjaan pada bidang industri kreatif, misalnya desain grafis. Sementara, CV ATS digunakan untuk melamar pekerjaan secara umum. Mengingat, CV ATS terlihat lebih profesional dan lebih mudah dibaca oleh personalia perusahaan. Berikut artikel mengenai CV ATS
Pengertian CV ATS
CV ATS merupakan salah satu format CV yang bisa memudahkan proses seleksi dari kandidat maupun rekrutmen. Dengan CV ATS, perekrut bisa melakukan sortir dengan mudah dari kriteria yang ditentukan, meliputi pengalaman kerja, IPK, hingga kemampuan dan kompetensi yang dimiliki oleh pelamar.
Kelebihan CV ATS
Pada pelaksanaannya, CV ATS memiliki berbagai kelebihan. Berikut kelebihan CV ATS.
1. Mempermudah Proses Seleksi
Berbeda dengan CV kreatif yang lebih menonjolkan sisi kreativitas pelamar dengan desain, CV ATS hanya berfokus pada isi CV itu sendiri. Biasanya, CV ATS diterapkan oleh perusahaan besar yang melakukan rekrutmen terbuka karyawan dalam jumlah banyak. Selain itu, penggunaan CV ATS sangat memudahkan perekrut dalam melakukan seleksi calon karyawan perusahaannya.
2. Terlihat Lebih Profesional
Penggunaan CV ATS, membuat pelamar terlihat lebih profesional. Pasalnya, CV dengan format ini terlihat sederhana dan minim elemen grafis. Sehingga, pandangan mata perekrut hanya berfokus pada isi CV pelamar saja. Jadi, jika kamu ingin melamar perusahaan besar, ada baiknya kamu menggunakan CV format ATS ini.
3. Lebih Efisien
Keuntungan lainnya dari format CV ATS ini membuat pelamar dan perekrut pekerjaan menjadi lebih efisien. Mengingat, CV ATS ini mampu memudahkan proses seleksi oleh rekruter karena tampilannya yang sederhana. Tentu saja membuat pekerjaan menyeleksi pelamar lebih cepat.
Ciri-ciri CV ATS
Format CV ATS jelas berbeda dengan CV kreatif, untuk itu kamu perlu membedakannya. Berikut ciri-ciri CV ATS.
1. Penggunaan Font Style
CV ATS cenderung menggunakan font style sederhana yang sering digunakan, seperti Times New Roman, Calibri, Garamond, Helvetica. Berhubung sifatnya profesional, font yang digunakan pun tidak variatif. Itulah yang membedakan CV ATS dengan CV kreatif.
2. Tampilannya Sederhana
CV ATS berbeda dengan CV kreatif. Tampilannya sederhana, minim elemen visual grafis. Sehingga, CV ATS ini lebih didominasi oleh teks. Bahkan, warnanya saja hanya hitam dan putih.
3. Struktur CV
CV ATS memiliki struktur yang lebih jelas dibanding CV kreatif yang penempatan isinya berbeda-beda. CV ATS umumnya menggunakan struktur berikut, biografi singkat tentang saya, pengalaman kerja, pengalaman organisasi (jika ada), riwayat pendidikan, serta kompetensi dan kemampuan yang dimiliki.
Contoh CV ATS
Berikut contoh CV ATS yang bisa kamu jadikan referensi sebagai contoh pembuatan CVmu. 
1. Contoh CV ATS Bahasa Inggris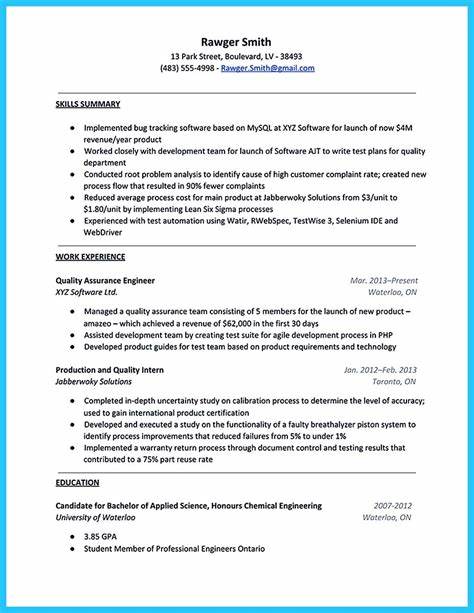 Sumber: snefci.org
2. Contoh CV ATS Bahasa Indonesia
Reynaldi Irfan
083***** | reynabldi2@gmail.com | Bogor, Jawa Barat
Profile
Reynaldi Irfan is a fresh graduate with bachelor's degree in Communication from Politeknik Negeri Jakarta. He is very passionate about raising her skills and experience in writing. Rey is having so much eager in SEO articles, so she is currently building a personal blog and joining a digital marketing course to study more about Search Engine Optimization (SEO). Rey finds interest in pursuing a professional career as a content writer.
Work Experience
Mitra Kreasindo
Content Writer | April 2022 - Present
- Crafting Search Engine Optimization (SEO) articles.
- Drafting articles to Content Management System (CMS).
- Crafting articles for external clients.
Organizational Experience
Student Press and Publishing Agency
Editor in Chief  | January 2019 - December 2019
- Organizing division members in carrying out meetings or other activities.
- Developing concepts and work programs, especially tasks for team member.
- Ensuring that work programs are accordant with the plans.
Education
Politeknik Negeri Jakarta
Bachelor's degree in Communication, GPA: 3.52 | August 2017 – August 2021
Skills
Language: Bahasa Indonesia (Native), English
Non-Technical:Teamwork, Creativity, Leadership, Public Speaking
Technical:Microsoft Office, Content Management System (CMS), Search Engine Optimization (SEO), KBBI & PUEBIBerikut artikel mengenai CV ATS.
Usahakan tuliskan isi CVmu semenarik mungkin. Semoga artikel di atas bermanfaat, ya!
Dapatkan Berita dan Artikel lain di Google News
Are you sure to continue this transaction?
processing your transaction....