Aplikasi iOS Pilihan 31 Desember - 7 Januari 2015
Aditya Daniel - 7 January 2015
Selamat Tahun Baru para pembaca setia Trenologi! Untuk menyambut minggu pertama di awal tahun 2015 ini kurang lengkap rasanya jika saya tak menghadirkan aplikasi iOS pilihan.
Ingin mencoba aplikasi terbaru atau sekedar ingin menyegarkan kembali daftar aplikasi yang ada pada perangkat iOS? Pastikan Anda baca artikel pilihan iOS yang satu ini.
Longform: A Smart Reader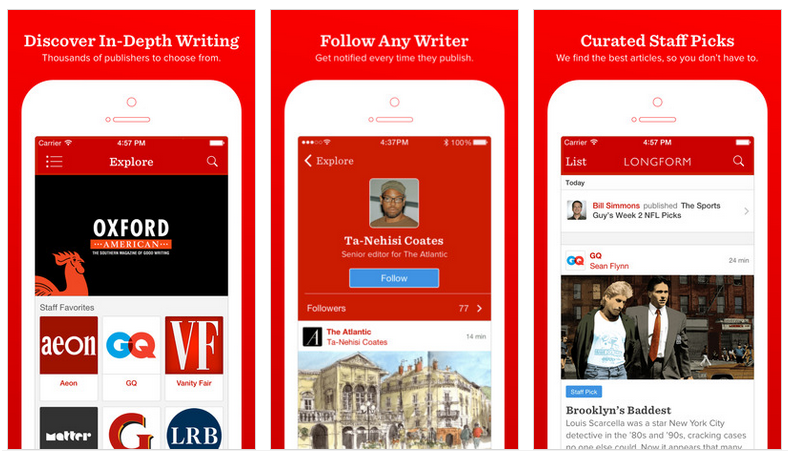 Bertajuk aplikasi pembaca pintar, aplikasi ini menyediakan artikel dari penulis ataupun publisher favorit ketika mereka merilis tulisannya di web. Artikel ini cocok bagi mereka yang suka membaca dari perangkat iOS-nya. Tak hanya itu fitur pembacaan ketika offline, rekomendasi dari temen hingga staff picks juga terdapat pada Longform.
Download - App Store - Gratis
Steller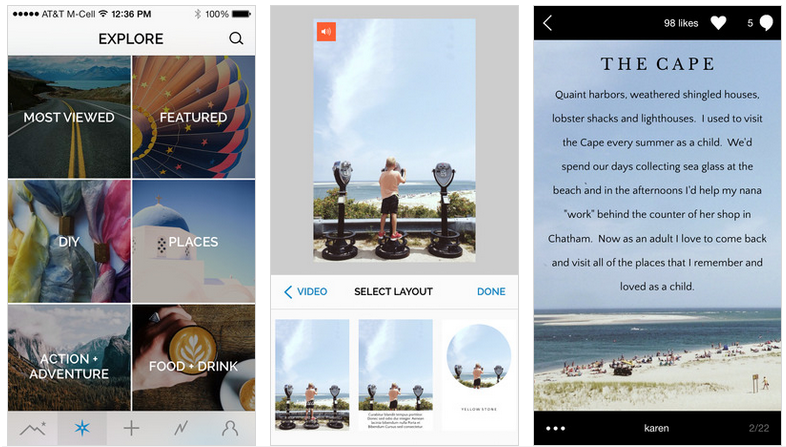 Dipilih sebagai aplikasi terbaik pilihan 2014 oleh Apple, Steller mempermudah pengguna yang ingin berbagi cerita menggunakan foto, video ataupun teks dari perangkat iOS-nya. Pengguna juga bisa saling berbagi cerita yang dimiliki, membagikannya ke platform sosial media lain dan berjelajah ke berbagai kategori cerita yang ada.
Download - App Store - Gratis
Emoji Type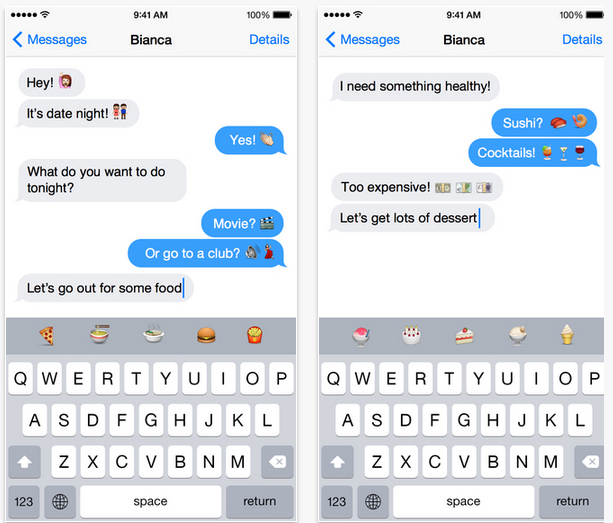 Sesuai namanya, aplikasi ini mungkin berguna bagi mereka yang sering menggunakan emoji dalam mengetik di perangkat iOS-nya. Emoji Type merupakan custom keyboard dimana pengguna tinggal mengetik kata yang diinginkan maka emoji yang sesuai akan tertampil di layar, mirip seperti prediksi kata pada keyboard iOS 8.
Download - App Store - Rp 12 Ribu
Info menarik: 'Tongkat Narsis' Pernah Dinyatakan Sebagai Aksesoris Tak Berguna?
Emoji++: The Fast Emoji Keyboard for iOS 8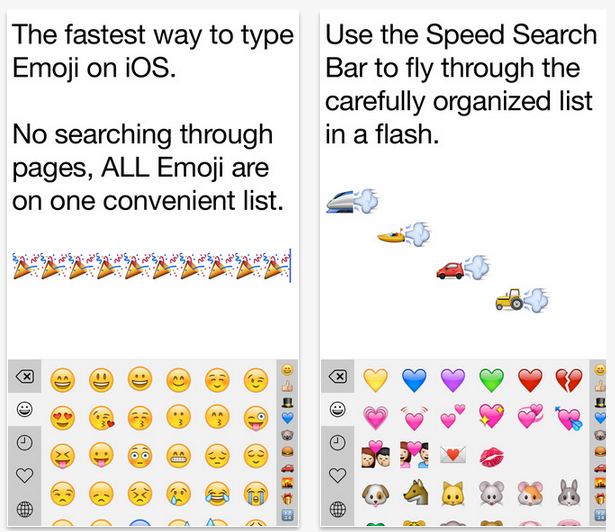 Satu lagi custom keyboard yang mempermudah mengetik emoji di iPhone. Emoji++ menghadirkan single-scrolling dari semua emoji yang tersedia, selain itu pengguna bisa memilih emoji favoritnya serta mengaksesnya dengan cepat dari tab kategori berlambang emoji hati.
Emoji++ juga menyediakan tab Recents bagi pengguna yang ingin mengakses Emoji yang sering dipakai.
Download - App Store - Rp 12 Ribu
Flic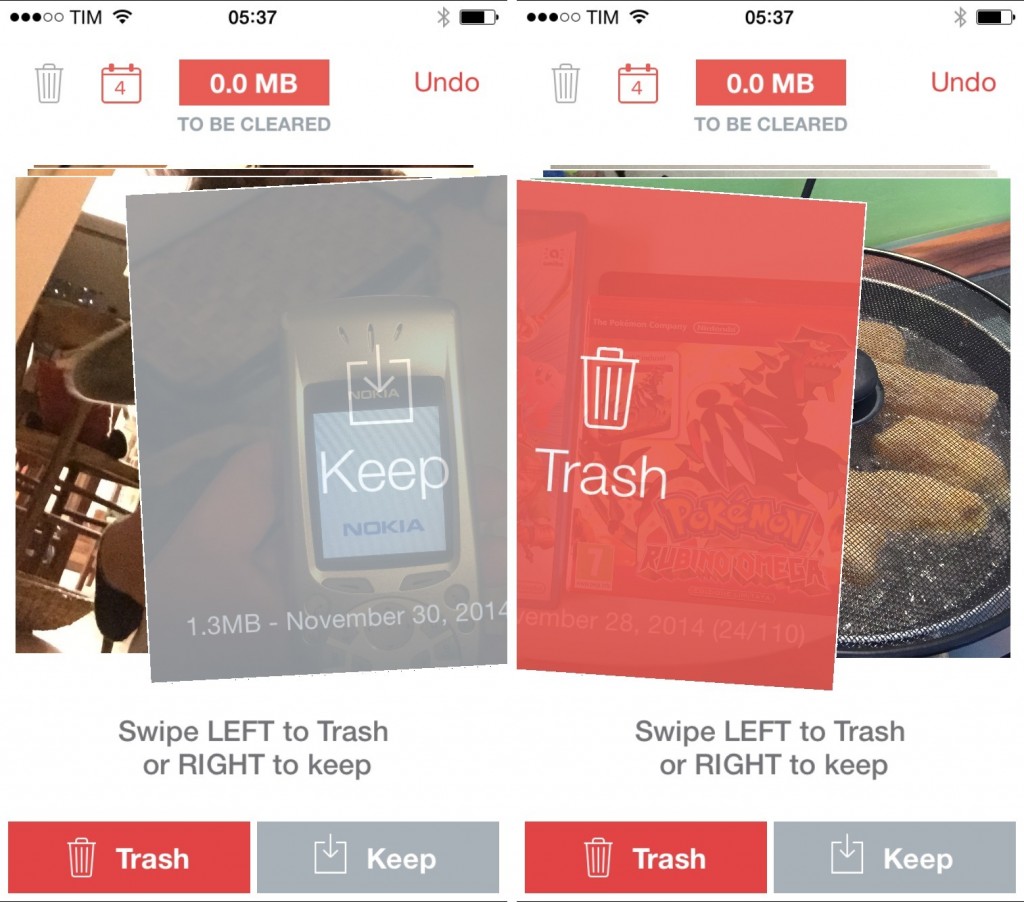 Mengorganisir foto langsung dari perangkat iOS bisa jadi hal yang kurang menyenangkan, terlebih bagi mereka yang memiliki banyak foto dan ingin menghapus beberapa foto yang tak diinginkan.
Dengan mengadopsi gesture, Flic mempermudah organisir foto di iOS. Untuk menghapus foto cukup swipe ke arah kiri dan yang ingin disimpan swipe ke arah kanan. Mudah bukan?
Download - App Store - Rp 23 Ribu
Itu dia aplikasi pilihan iOS perdana di tahun 2015. Bagaimana menurut Anda? Aplikasi di atas menarik untuk digunakan? Sampaikan komentar Anda ya!
---
Beberapa aplikasi iOS pilihan lain yang bisa Anda nikmati:
5 Aplikasi iOS Pilihan dengan Tema Ramalan Cuaca
Aplikasi iOS Pilihan Untuk Pecinta Fotografi
5 Aplikasi Pilihan iOS Untuk Melacak Pengeluaran
Are you sure to continue this transaction?
processing your transaction....