Bukalapak Partners with Bogor City Government to Facilitate Online Tax Payment and BukaBike Launching
Online tax payment is to boost up tax revenue in Bogor
Prayogo Ryza - 26 April 2019
Bogor Government with Bukalapak officially formed up to provide regional tax payment service, including land and building (PBB) online through Bukalapak platform. On the same occasion, Bukalapak also launched the BukaBike program in Bogor.
Collaboration with the Bogor government follows the trend of Bukalapak's involvement with the government around West Java. Previously, they provided a solution to pay vehicle tax in West Java area. In terms of BukaBike, BukaLapak started it in Bandung, the launching is held together with its R&D opening in town.
Bogor's mayor, Bima Arya looked at this collaboration of the government and community elements through smart technology is necessary for acceleration and distribution of regional development.
Achmad Zaky, Bukalapak's CEO ensured the strategic partnership as Bukalapak's commitment to realize e-government in the region.
"We have Social and Community team dedicated in time, energy, and mind in developing smart technological innovations for regions in need of effective and efficient channels to boost up economy and regional development through tax revenue," Zaky said.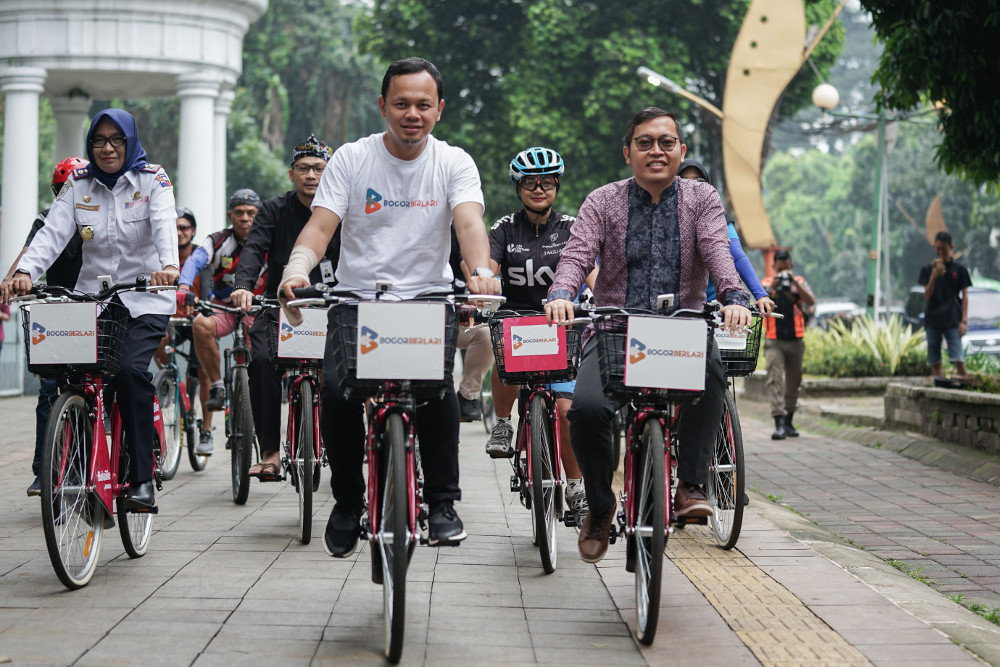 Following the strategic partnership with the Bogor government, BukaBika is also launched. Through this program, Bukalapak is to prepare 10 bicycles stored at the Outer Ring of Bogor Botanical Garden. All those are meant to be used by anyone visiting Bogor Botanical Garden.
"BukaBike is an additional facility from Bukalapak aiming to encourage the regional tourism sector. Through this facility, visitors can use bicycles to circle the Outer Ring of Bogor Botanical Garden," he added.
–
Original article is in Indonesian, translated by Kristin Siagian
Application Information Will Show Up Here
Thank you for Reading DailySocial.id
Starting at less than Rp 5.000/Day. You get unlimited access to DailySocial.id