Game Bertema Perjalanan Waktu Life Is Strange Baru Saja Diluncurkan
Yoga Wisesa - 30 January 2015
Meski debut Dontnod Entertainment melalui permainan Remember Me kurang sukses, khalayak mengingat mereka sebagai studio yang tak gentar bereksperimen. Developer sempat dikabarkan bangkrut, tapi bangkit kembali untuk menggarap franchise baru. Kini bersama Square Enix, Dontnod baru saja meluncurkan game petualangan drama interaktif Life Is Strange.
Life Is Strange mengangkat tema yang tidak kalah unik dari Remember Me. Ketika permainan perdana Dontnod itu mempertanyakan bagaimana jika ingatan bisa diunggah dan di-share, Life Is Strange membahas tentang perjalanan waktu. Penyajiannya tidak seperti game retail biasa, namun dilepas per episode - seperti The Wolf Among Us dan The Walking Dead. Beberapa saat lalu, episode pertama berjudul Chrysalis sudah boleh dimainkan.
Game mengisahkan seorang siswi fotografi bernama Maxine Caulfield. Ia pulang ke kampung halamannya di Oregon dan berkumpul kembali dengan kawan lamanya, Chloe Price. Narasi Life Is Strange fokus pada Max, setelah ia sadar dirinya mempunyai kekuatan untuk mengulang kejadian kapanpun dibutuhkan. Kemampuan itu digunakannya dalam mencari teman Chloe yang menghilang secara misterius.
Dontnod menyajikan mekanisme permainan memundurkan waktu, mengulang lagi hal yang pernah dikerjakan. Pilihan pemain akan mengubah serta berdampak pada cerita, dan memiliki konsekwensi sendiri. Perbuatan baik sekarang mungkin berdampak buruk di masa depan. Di tiap garis waktu, dialog antar karakter juga berbeda; dan menariknya, barang-barang kepunyaan Max dapat dibawa ke masa lalu. Developer menyampaikan bahwa tidak ada jawaban pasti atas pilihan pemain.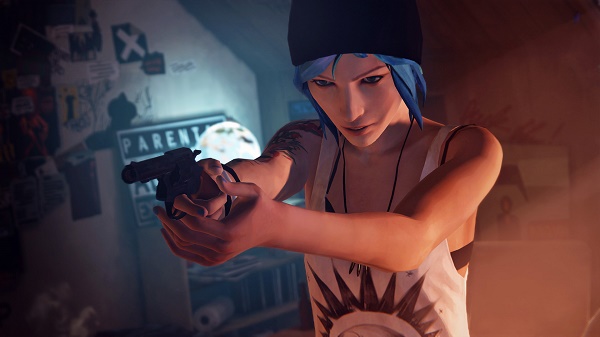 Info menarik: Homeworld Remastered Akan Membawa Gamer Kembali Jelajahi Angkasa Luar
Sebelum Life Is Strange diluncurkan, banyak orang tertarik pada premis permainan. Para jurnalis video game menyamakannya dengan novel Stephen King, game eksperimental naratif Gone Home, serta Heavy Rain. Setting-nya lebih cerah dibanding Remember Me, ditambah elemen supranatural. Topik identitas dan memori juga kembali dibahas.
Dontnod Entertainment ingin agar Life Is Strange menyuguhkan rasa berbeda dari game petualangan lain. Ia ditenagai versi modifikasi Unreal Engine 3, dipadu efek pencahayaan dan depth of field kustom. Di platform PC, ia tidak banyak menuntut hardware. Siapkan saja prosesor dual-core 3GHz, RAM 2GB, kartu grafis dengan VRAM 1024MB, dan ruang kosong di hard drive sebesar 3GB.
Life Is Strange sudah dirilis tanggal 29 Januari 2015 di PC, PlayStation 4, Xbox One, PlayStation 3 dan Xbox 360. Ia dapat dibeli di Steam seharga Rp 48 ribu per episode, atau Rp 190 ribu untuk semuanya. Simak trailer-trailer-nya di bawah.
Sumber gambar: Steam.
Are you sure to continue this transaction?
processing your transaction....