Logistics Platform Prahu-Hub Provides Easy Cross-Island Delivery
Service available from Sabang to Merauke
The high cost of domestic shipping is one of the reasons why the Prahu-Hub digital logistics platform was established. Established in 2017, they exist as a marketplace designed to help Indonesians who want to send goods using containers.
Prahu-Hub's Founder, Benny Sukamto told DailySocial that currently, domestic shipping costs are quite expensive and difficult than international shipping. The high cost of logistics will certainly affect the weakening of domestic trade power and increase dependence on foreign countries.
"Prahu-Hub exists as a marketplace that brings together domestic cross-island shippers (shippers) and shipping service providers (expedition, shipping, and trucking). From orders that occur in our marketplace, administrative fees will be charged to our partners, in case this is a delivery service provider," Benny said.
In particular, Prahu-Hub focuses only on domestic cross-island shipments. This is what distinguishes Prahu-Hub services from other logistics services.
To date, Prahu-hub has more than 400 shippers who have used the service, and every week the website is visited by 1500 potential shippers. Prahu-Hub delivery services cover Sabang to Merauke. Prahu-Hub has also served more than 900 users who have used the platform as their trusted freight service.
In order to accelerate business growth, the company is yet to plan for fundraising. However, Prahu-Hub is quite open for the right investors to join together to build the Prahu-Hub business.
"For fundraising, we have not specifically planned. But we are starting a discussion with investors who share our view and want to grow together," he added.
Pandemic and Alibaba Netpreneur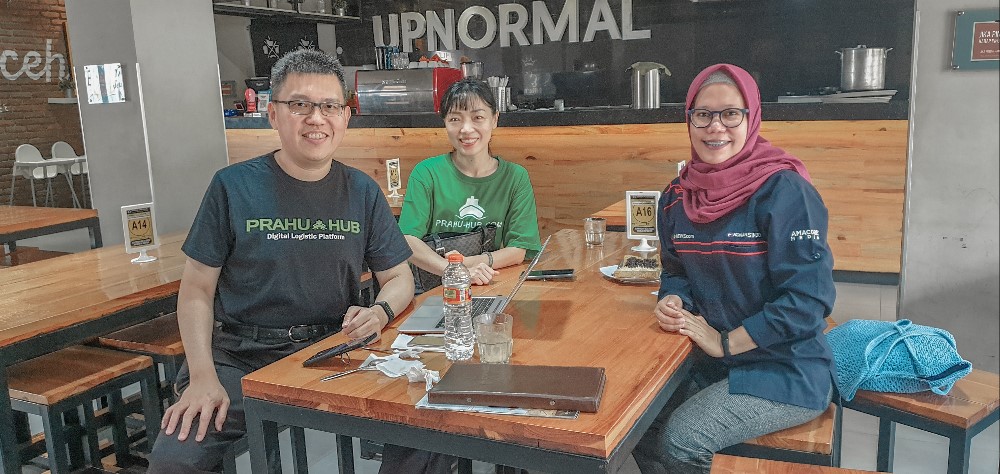 Being asked about what Prahu-Hub's business growth was like during the pandemic, Benny emphasized that logistics is one of the sectors that can survive this pandemic. However, the availability of goods and demand for goods has indeed decreased outside the island, not only in Java during this pandemic. Therefore, it quite affects the volume of shipments between islands.
In 2019, Prahu-Hub was selected to join the Alibaba Netpreneur from Indonesia. Prahu-Hub has gained a lot of experience, a startup founded by Benny Sukamto, after ten years living and working in the United States in the business intelligence software sector, he returned to Indonesia and developed his logistics business.
"By participating in Netpreneur training class #1 from Indonesia at Alibaba's head office, I gained a lot of experience building a startup and transforming a brick and mortar company into a digital company to survive in the long run," Benny said.
– Original article is in Indonesian, translated by Kristin Siagian
Are you sure to continue this transaction?
processing your transaction....