Masa Depan Platform Penyedia Layanan "On Demand" di Indonesia
"Demand" yang besar dari pengguna tidak dibarengi mitra berkualitas dan bisnis yang "scalable"
Salah satu sektor teknologi yang mengalami pertumbuhan yang lambat dan sepi pendanaan adalah layanan teknologi jasa atau tukang. Meskipun kehadirannya sudah dimulai sejak tahun 2015 lalu, hingga kini belum ada pemain unggulan yang berhasil mendominasi. GoLife, yang digawangi Gojek, malah mengundurkan diri tahun ini.
DailySocial mencoba mencari tahu tantangan, kesulitan dan masa depan layanan jasa dan tukang di Indonesia dan bagaimana masing-masing startup menerapkan strategi agar bisa bertahan.
Efek penutupan GoLife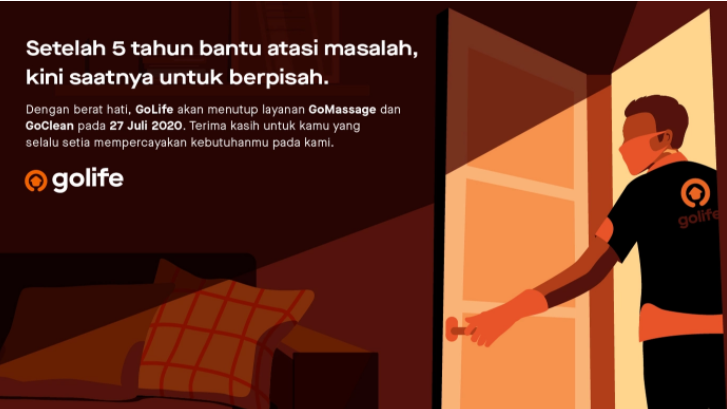 Penutupan GoLife secara menyeluruh bulan Juli 2020 lalu, menjadi momen penentu potensi dan peluang sektor ini. Meskipun sempat mengalami masa-masa jaya, layanan GoLife yang mencakup jasa pembersihan, jasa pijat, jasa perbaikan, jasa laundry, jasa kecantikan, dan lain-lain ternyata tidak mampu bertahan meskipun didukung jaringan mitra dan jangkauan wilayah ekosistem Gojek yang luas. Salah satu faktor utama penutupan layanan ini adalah kehadiran pandemi sejak awal tahun ini.
Di sisi lain, penutupan GoLife memberikan peluang baru untuk pertumbuhan platform lainnya.
Founder & CEO Help Indonesia Melia Lustojoputro mengungkapkan, saat pandemi baru merebak terjadi penurunan pemesanan secara signifikan. Mereka kemudian mencoba memberikan perlindungan ke mitra helper dan klien dari kemungkinan terburuk, sehingga dilakukan penyaringan order dan membuat SOP baru.
Welcome to Premium Content
Become a DailySocial.id Subscription, you can get unlimited access to discover the best minds of innovation and to perceive the finest tech journalism products in Indonesia. Learn more
Single Article

Access anytime, only this article.

Starting at

Rp 7,000 /article

Subscription

Unlimited access premium content.

Starting at

Rp 150,000 /month
Login or create account to access premium content
Are you sure to continue this transaction?
processing your transaction....