Mengenal Startup Logistik BiteShip, Berawal Pivot Kemudian Profit
Tim BiteShip mengklaim telah berhasil mendapat profit di tahun pertama mereka berjalan
Prayogo Ryza - 23 September 2020
BiteShip sebuah platform yang mengintegrasikan sejumlah layanan logistik mengklaim sudah berhasil mendapatkan profit di usianya yang belum menginjak satu tahun. Sering disebut sebagai layanan agregator, BiteShip adalah pivot dari layanan Noompang, aplikasi jasa nebeng. Memutuskan pindah haluan setelah melihat tren bisnis logistik membawa hal positif dalam bisnis mereka.
Model bisnis BiteShip pertama kali ditemukan ketika tim Noompang meluncurkan Noompang Coolinary. Dari sana mereka banyak bersentuhan dengan layanan logistik dan menemukan masalah ketika harus mengirimkan makanan dari satu kota ke kota lainnya dalam waktu beberapa jam. Melihat sektor logistik yang cukup potensial akhirnya mereka memutuskan membangun BiteShip.
"Ketika kami ngerjain Noompang Coolinary, kami melihat sektor logistik yang kami kerjakan bertumbuh dan jadi lebih seru untuk digali lebih dalam lagi. Kebetulan saat itu ada salah satu temen dari partnerku memiliki problem di supply chain yang perlu diselesaikan, kami jadi tertarik dengan model bisnis B2B dan jadi deh namanya Biteship," terang CMO BiteShip Afra Sausan.
Secara sederhana layanan BiteShip bekerja dengan mengintegerasikan beberapa penyedia logistik menjadi satu tempat. Beberapa penyedia pengiriman seperti JNE, Wahana, GoSend, Paxel, SiCepat, J&T Express, Tiki, Deliveree, FedEx, Anteraja, Grab, JetExpress, SAP, Lion Parcel, Qrim, Pos Indonesia, dan RPX sudah tersedia di platform mereka.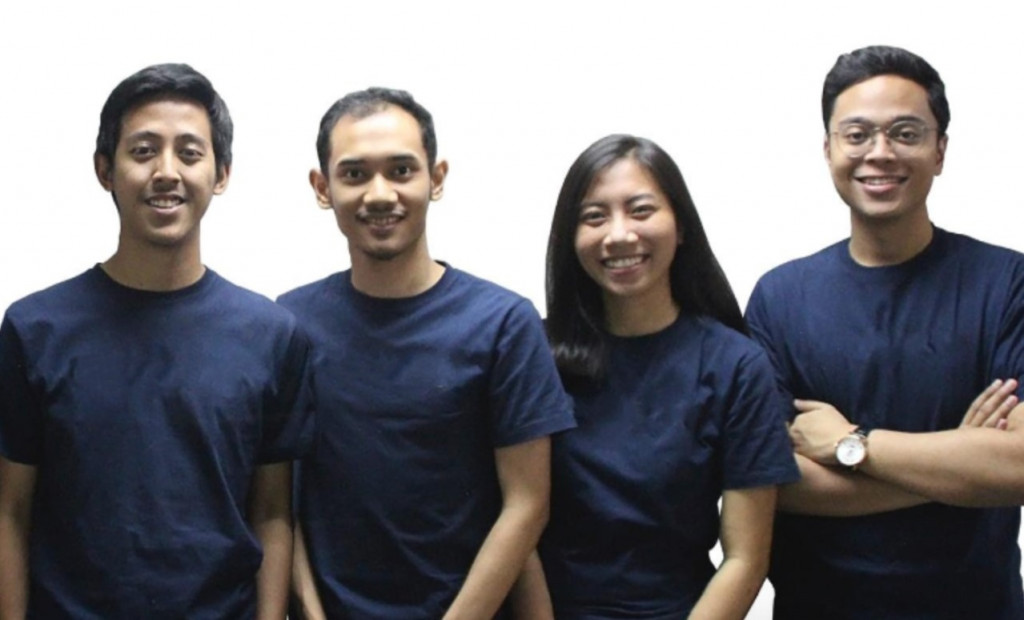 Klaim profit dari modal bootstrap
Bisnis logistik saat ini memang sedang kondisi naik. Meski ada dalam masa pandemi aktivitas mengirim barang tampaknya tidak berkurang. Sebagai layanan agregator logistik Biteship bukan menjadi satu-satunya. Di segmen ini juga ada Shipper yang dalam waktu 6 bulan belakangan cukup agresif mengeksekusi rencana mereka.
Potensi segmen layanan logistik juga terlihat dari beberapa layanan yang mendapat kucuran pendanaan dalam satu tahun terakhir. Ada Kargo, Triplog, Ritase, Waresix, Logisly, Shipper, Finfleet, dan Waresix. Meski memiliki pendekatan dan model bisnis yang berbeda-beda. Semua layanan tersebut berada di sektor logistik.
Saat ini Afra mengklaim sudah berhasil mendapatkan profit dari modal operasional mandiri yang mereka jalankan. Tiga produk mereka Biteship Lite (mobile apps), Biteship Web, dan Biteship fo Business disebut diterima dengan baik oleh penggunanya.
Yang paling baru, BiteShip juga menyediakan layanan fulfillment. Sehingga pelanggan bisa mendapatkan layanan penyimpanan, pengemasan, dan pengiriman sekaligus. Ini menjadi salah satu layanan yang melengkapi ekosistem mereka, sesuai dengan taglinenya, "Menjadi layanan logistik e-commerce untuk UKM di Asia Tengara".
"Inti dari Biteship adalah mempermudah klien kami untuk pesan berbagai kurir dalam satu platform dan juga gratis pick up tanpa ada minimal order. Biteship juga jadi go to platform untuk para developer yang ingin mengembangkan situs webnya menggunakan teknologi yang tersedia dari Biteship karena lebih sederhana dan ringkas," terang Afra menjelaskan keunggulan BiteShip. 
Untuk saat ini pihak BiteShip masih enggan membagikan capaian mereka. Hanya saja Afra menjelaskan mereka mendapatkan 40% sampai 50% pertumbuhan setiap bulannya.
"Kami berencana untuk membawa Biteship di beberapa negara lainnya, dimulai dulu dari SEA. Karena kami melihat bahwa Biteship dengan solusi yang ditawarkannya bisa membantu bisnis bukan hanya di Indonesia tapi juga di negara lainnya. Kebetulan saat ini kami sudah memiliki 4 clients di SEA (selain Indonesia)," tutup Afra. 
Application Information Will Show Up Here
Are you sure to continue this transaction?
processing your transaction....