Petskita Marketplace Offers Solution and Basic Needs for Pet
Providing over 1000 product selections from food supply to accessories for pet
One industry that is still difficult to develop is a marketplace platform that offers services, products, and grooming for pets. Although some services have appeared since 2017, most of them have disappeared and are no longer operating. A market that is considered a "niche" means that not many platforms enter the segment.
However, it does not lessen the enthusiasm of startup activists to launch the service. This is proven by the presence of a new player with a unique business model, Petskita. A Medan-based startup offers various solutions and basic needs for pets in one integrated digital platform (website and application).
Petskita's Co-Founder & CEO, Herpeiriati revealed to DailySocial that Petskita is an all-in-one platform that focuses on pets. Providing all pet needs in one platform, with integrated data, aiming to be a super-app for pet owners.
"In Petskita, we believe in the importance of a good partnership model with all business players in this field to get and retain users. Therefore, through Petskita products that will be integrated (Pets focused Marketplace, Pet Services Booking Platform, and Pet Our Service Management Platform) aims to provide users with a personalized experience and high value to all pet parents (animal owners) and business players in this industry," Herpeiriati said.
Petskita monetizing strategy and business model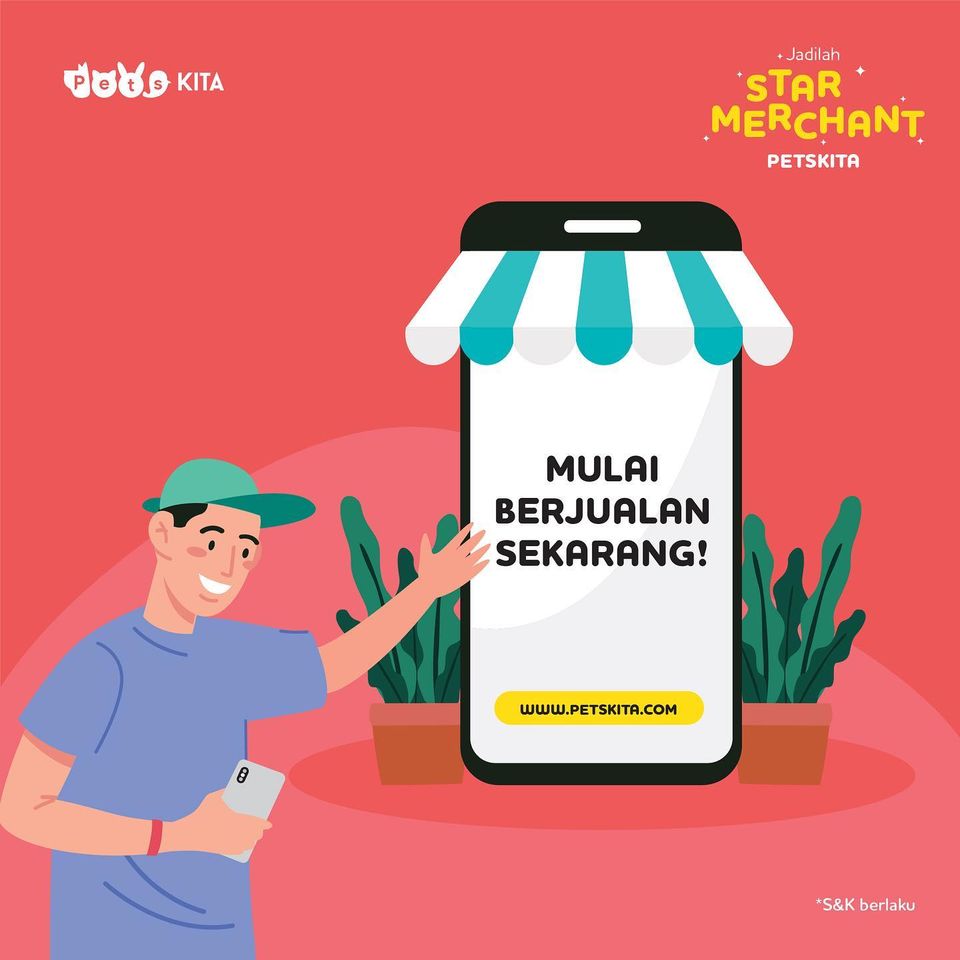 In just a few months, Petskita, founded by Herpeiriati, Taufin Rusli (CTO), and Gunawan Wahab (Managing Director), claims to have succeeded in getting a positive response from pet owners in Indonesia. With more than 6700 monthly active users (MAU), Petskita posted a sales increase of 71% in the first three months since its establishment.
Petskita offers a marketplace concept and an aggregator model by providing pet products and services. The monetizing strategy comes from various methods including commissions, subscriptions (both products, services, and SaaS) which will be applied at each stage of product launch.
"For the overall monetization strategy, Petskita is focused on building a pet ecosystem with integrated data that can provide added value to all Petskita customers," Herpeiriati said.
Since May 2020, Petskita has launched a selection of more than 1000 products, from pet food to gadgets and accessories. Not only focusing on dogs and cats, but Petskita also provides products for fish, birds, rabbits, and other exotic animals. Petskita also makes it easy for all Pet Parents to meet the needs of their pets online during a pandemic.
"Since its launching, Petskita has received a lot of positive responses from pet parents in Indonesia, it is shown from the user growth which has increased by more than 49% in the last 5 months which can also be seen from the distribution of Petskita users from various provinces in Indonesia from the island of Sumatra to Papua.
Currently, Petskita is still developing new products and features. Several programs have also been presented, such as one of them; Kita For Pets as a movement and community of animal lovers that will be inaugurated shortly.
"Apart from that, we are also in the process of raising funds at an early stage. We expect this fundraising can help us develop further and faster," Herpeiriati said.
–Original article is in Indonesian, translated by Kristin Siagian
Are you sure to continue this transaction?
processing your transaction....