Gadget
Project Tango, Smartphone Berkemampuan 3D Mapping Pertama dari Google
Prototype Project Tanggo diprakarsai oleh grup Advanced Technology and Projects, yang merupakan bagian dari Motorola yang tidak Google jual ke Lenovo. Dan apa yang ditawarkan oleh Project Tango adalah sebuah konsep inovatif bagaimana smartphone dapat memproses dunia tiga dimensi yang kita tinggali sehari-hari.
Mengingatkan kita pada konsep perangkat augmented reality Google Glass yang digabungkan dengan mobil Google Maps, Project Tango merupakan smartphone pertama yang bisa mempelajari jarak dan ruang. Namun tim pengembang Project Tango memiliki ambisi yang lebih tinggi.
Sang project leader, Johny Lee, menjelaskakan singkat, "Tujuan dari Project Tango adalah untuk memberikan perangkat mobile kemampuan untuk mengerti ruang dan gerakan seperti layaknya manusia."
Info menarik: Ponsel Ubuntu Siap Hadir Tahun 2014
Kemampuan ini diusung dengan memanfaatkan kamera motion tracking dan sensor jarak yang ditanam di bagian belakang perangkat Tango. Saat Anda membawanya sembari berjalan, sensor-sensor ini akan mendeteksi orientasi dan objek apapun yang berada di depan mereka. Lalu dari data tersebut, ia memproses informasi peta secara 3D.
Walaupun pada dasarnya Google merancang Tango untuk membuat peta 3D secara detail, ia bisa dimanfaatkan untuk fungsi yang sangat luas. Bayangkan, dengan kemampuan ini, Anda bisa mendapatkan tampilan preview sebelum berbelanja furnitur, ia juga bisa membantu para desainer interior dan arsitek. Bahkan membantu mereka yang tidak sempurna dalam melihat dalam menjelajahi tempat-tempat baru.
Kita juga belum membicarakan apa dampak Project Tango pada industri game. Bukan hanya bisa digunakan untuk mengembangkan permainan-permainan augmented reality, ia juga bisa dimanfaatkan untuk merangkum data ke bahasa Java, C/C++ hingga Unity untuk perancangan game.
Info menarik: Inikah Tampilan Nokia X 'Normandy' yang Sebenarnya?
Google percaya bahwa mereka telah menunjuk orang yang tepat sebagai kepala pengembangan Project Tango. Johny Lee adalah talenta yang berhasil menciptakan perangkat virtual reality dengan menggunakan remote Wii saat masih berkuliah di Universitas Carnegie Mellon tujuh tahun lalu. Ia juga sempat membantu Microsoft mengembangkan Kinect.
Semenjak bergabung dengan Google di tahun 2011, Lee tetap mengejar hasratnya untuk mengerjakan proyek-proyek motion-tracking yang ambisius. Google menekankan bahwa teknologi yang ada di dalam Tango merupakan gambaran awal kemampuan device berlayar lima-inci ini, dan masih banyak yang harus mereka lakukan untuk menyempurnakannya.
Sekedar informasi Grup Advanced Technology and Projects juga merupakan talenta yang mengerjakan smartphone berkonsep modular, Project Ara. Google juga menjelaskan bagaimana mereka tidak melakukan proyek ini sendirian, namun juga dengan bantuan universitas-universitas dan institusi-institusi riset lain.
Silakan kunjungi juga laman Project Tango untuk info lebih lengkap. Dan ini dia video presentaasinya: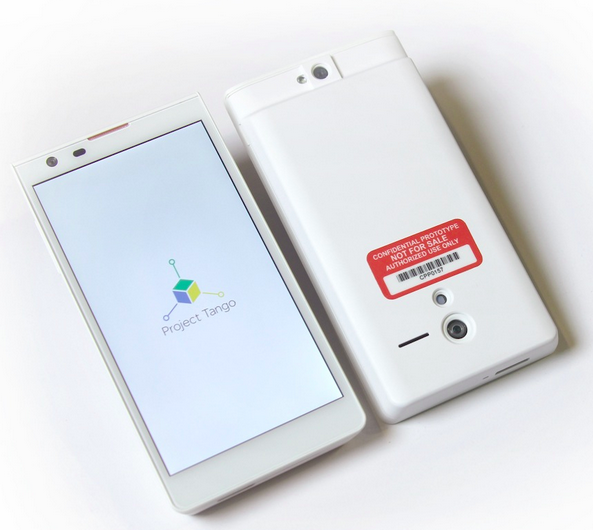 Via The Verge.
Are you sure to continue this transaction?
processing your transaction....