Ulangi Raihan Manis A6000, Lenovo Gandeng Lazada untuk Pasarkan A7000 ke Indonesia
Bambang Winarso - 12 May 2015
Masih ingat dengan Lenovo A7000 yang diungkap di ajang MWC 2015 beberapa waktu yang lalu? Nah, menurut kabar yang dilansir oleh ZDNet, Lenovo telah menggandeng Lazada secara eksklusif untuk memasarkan perangkatnya itu ke Indonesia dan lima negara lainnya.
Adalah Malaysia, Singapura, Thailand, Filipina dan Vietnam yang akan disambangi oleh Lenovo A7000 melalui jaringan Lazada.
Keputusan Lenovo memilih Lazada tentu cukup beralasan, mengingat ini bukan kali pertama bagi keduanya terlibat dalam penjualan perangkat. Sebelumnya Lenovo juga menggandeng Lazada untuk menggelar flash sale Lenovo A6000 di Indonesia dan meraih sukses besar. 15.000 unit Lenovo A6000 terjual dalam waktu yang relatif singkat, kurang dari 10 menit.
Info Menarik: Unboxing dan Review Lumia 640 XL, Smartphone untuk Bekerja dan Hiburan
Memulai debut di bulan Maret 2012, Lazada menjelma menjadi toko online terbesar di enam pasar lokal Asean dengan jumlah pelanggan sekitar 5 juta orang. Selain gadget, Lazada juga menawarkan beragam kategori produk mulai fashion, elektronik, mainan, peralatan dapur hingga olahraga yang bila ditotal menurut CEO Lazada, Maximilian Bittner tak kurang dari 2 juta item.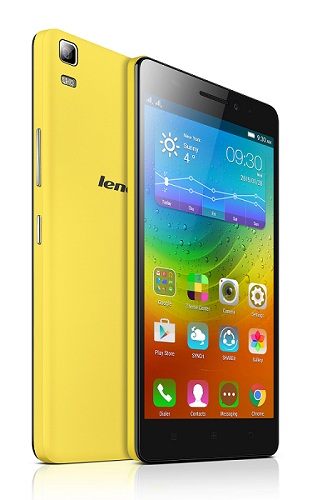 Menurut Rest of World Sales Lead for Mobile Business grup Lenovo, Dillon Ye, platform online secara efektif dapat menjangkau populasi yang luas dan merupakan pilihan yang populer di kawasan yang memiliki total populasi mencapai 550 juta jiwa.
Dengan pertumbuhan mobile internet dan ecommerce yang begitu cepat. Lenovo ingin mengantisipasi perubahan model bisnis teknologi konvensional untuk mempertahankan daya saing di ranah yang memang kian ketat. Dan menggandeng Lazada merupakan langkah vital yang sangat menentukan. Melalui Lazada mereka dapat menjangkau sekian banyak populasi dengan cara yang efektif dan efisien.
Info Menarik: RHA Audio Rilis Earphone Baru dengan Teknologi Driver Unik
Lenovo A700 mempunyai spesifikasi umum berupa layar 5,5 inci HD, bobot 140 gram, sistem operasi terbaru Android 5.0 Lollipop disandingkan dengan chipset MediaTek True8Core, RAM 2GB kemudian teknologi 4G LTE dan juga fitur dual SIM. Spesifikasi lengkapnya silahkan simak di artikel ini.
Sementara terkait detail pemesanan, dikatakan bahwa Lenovo A7000 akan tersedia di Lazada mulai 12 Mei mendatang (flash sale akan dilakukan tanggal 19 Mei jam 11 siang WIB). Belum ada detail harga, namun di Singapura perangkat dilepas seharga $229 atau setara dengan Rp 2,9 jutaan (kurs Rp 13.000/$). Kemungkinan besar harga di Indonesia juga akan ada di kisaran itu.
Sumber berita ZDnet.
Are you sure to continue this transaction?
processing your transaction....