Game
Hearthstone Resmi Dilepas ke Tablet Android
Dengan Hearthstone sebagai ujung tombaknya, invasi Blizzard Entertainment ke lini mobile terus berlanjut. Blizzard bukanlah tipe developer yang menyerbu dengan banyak permainan. Mereka memilih pendekatan klasik, dimana game benar-benar dipoles sesempurna mungkin. Dan sesuai janji di bulan Oktober, Hearthstone akhirnya diluncurkan untuk tablet Android.
Seperti pada peluncuran versi iPad, Heartstone Android baru tersedia di beberapa negara saja: Australia, Kanada dan Selandia Baru. Namun Anda tak usah cemas, karena berdasarkan pengalaman sebelumnya, soft-launching hanya aka berlangsung beberapa minggu hingga akhirnya ia tersedia secara global baik di Google Play maupun Amazon Appstore Android.
Kabar baiknya lagi, Heartstone: Heroes of Warcraft Android sudah dibundel bersama mode petualangan Curse of Naxxramas serta expansion pack Goblins vs Gnomes. Tak cuma itu, sebagai apresiasi Blizzard pada penikmat game di Android, mereka juga membagi-bagikan bonus. Anda tinggal me-redeem-nya dengan cara memainkan mode apapun dalam Hearthstone. Menang atau kalah, Anda tetap mendapatkan tambahan kartu baru.
Dan seperti biasanya, status progress serta koleksi kartu akan terekam ke akun Hearthstone terlepas dari jenis platform-nya. Anda tetap dapat meneruskan pertempuran kartu kapan pun saat berlibur, atau ketika ingin bermalas-malasan di atas sofa. Hearthstone mendukung device berlayar enam-inci atau lebih yang mempunyai RAM minimal 1GB dan setidaknya berjalan di Android 4.0.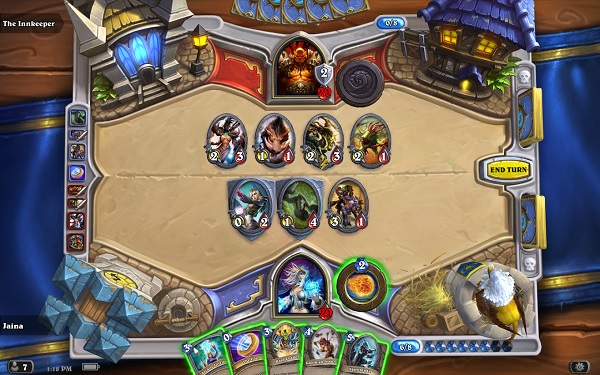 Info menarik: Hearthstone Akan Hadir di Tablet Android Sebelum Tahun 2014 Berakhir
Di masa soft-launching ini, sang developer masih menyempurnakan banyak hal, terutama soal kompetibilitas ke lebih banyak model handset. Buat sekarang, ada gangguan grafis di device-device ber-GPU PowerVR 540 atau 544, lalu Asus Transformer Pad TF300T belum bisa menjalankannya. Blizzard menyarankan platform Android 5.0 Lollipop atau Fire OS 4.5.
Silakan simak daftar perangkat Android yang mampu menjalankan Hearthstone secara optimal di bawah:
Amazon Kindle Fire HD 6 (2014)
Amazon Kindle Fire HD 7 (2014)
Amazon Kindle Fire HDX 7 (2013)
Amazon Kindle Fire HDX 7 (2014)
Amazon Kindle Fire HDX 8.9 (2014)
Asus Google Nexus 7 (2013)
Huawei MediaPad X1
NVIDIA SHIELD Tablet
Samsung Galaxy Mega 6.3 I9200
Samsung Galaxy Note 8.0
Samsung Galaxy Note LTE 10.1 N8020
Samsung Galaxy Note 10.1 (2014)
Samsung Galaxy Tab Pro 8.4
Sony Xperia Z2 Tablet LTE
Jika kebetulan tinggal di salah satu dari tiga wilayah soft-lauching, Anda tak perlu menunggu apa-apa lagi. Segera download Hearthstone gratis di Google Play. Rencananya, versi smartphone Android serta iPhone akan menyusul di tahun depan. Saat ini Blizzard sedang merampungkan layout user interface agar pas di layar lebih kecil.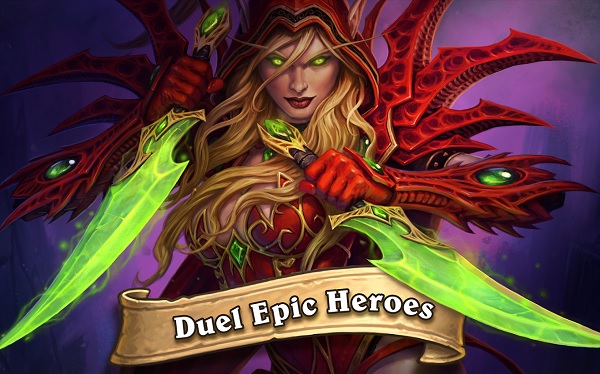 Via Polygon. Sumber: Battle.net.
Are you sure to continue this transaction?
processing your transaction....