Gampang! Begini Cara Jual Produk Digital di Projects.co.id
Panduan cara jual produk di platform Projects.co.id untuk Anda yang tertarik dengan bisnis produk digital.
Apakah Anda tertarik menjual produk-produk digital? Berjualan produk digital di zaman serba teknologi seperti sekarang memang terbilang lebih mudah dibandingkan menjual produk fisik. Agar semakin memudahkan Anda lagi, Anda bisa memasarkannya dengan cara jual produk digital tersebut di platform Projects.co.id.
Tapi mengapa harus Projects.co.id? Projects.co.id adalah salah satu situs terkenal di Indonesia yang memfasilitasi perekrutan freelancer, pemasaran proyek online, hingga tempat menjual dan membeli produk digital.
Jika Anda tertarik untuk mulai menghasilkan uang dari Projects.co.id, simak cara menjual produk digital Anda di situs tersebut pada artikel ini.
Cara Jual Produk di Projects.co.id
Sebelum mulai mengunggah produk digital Anda di Projects.co.id, pastikan Anda telah terdaftar dan memiliki akun Projects.co.id. Jika sudah, login dan ikuti langkah-langkah berikut ini:
Akses situs Projects.co.id.
Kemudian, masuk ke halaman Products > Sell Product.

Lalu, Anda akan masuk ke halaman unggah produk dan akan diminta mengisi beberapa informasi terkait produk yang Anda jual.
Pertama, unggah foto poster produk dan tambahkan judul atau nama produk yang Anda jual.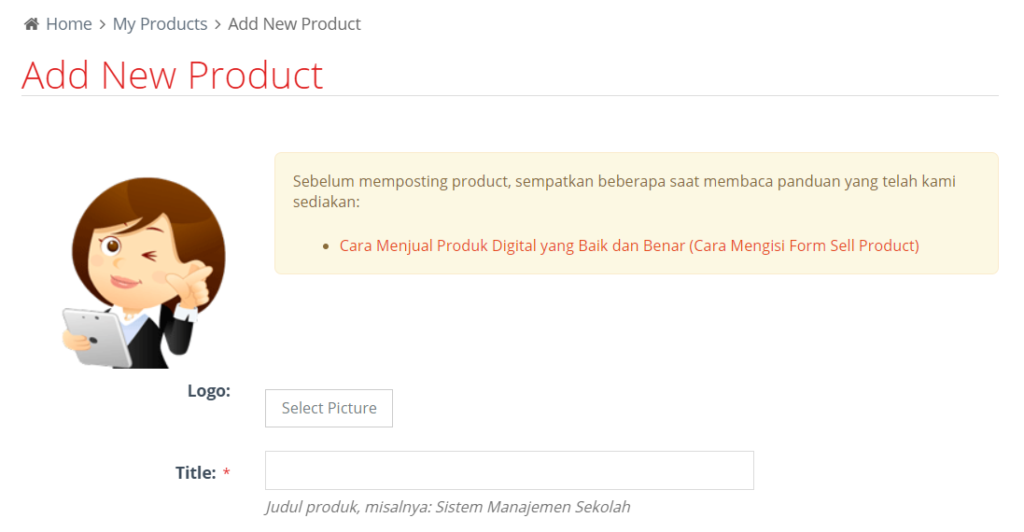 Kedua, isi deskripsi produk pada kolom deskripsi dengan lengkap. Tuliskan semua informasi yang perlu diketahui calon pembeli terkait produk yang Anda jual.

Ketiga, unggah file produk digital yang akan Anda jual untuk nantinya secara otomatis dikirimkan kepada pembeli. Anda juga dapat mengunggah produk trial atau produk dengan watermark jika Anda memilikinya.

Terakhir, masukkan harga produk dalam rupiah dan tambahkan tags terkait produk yang akan Anda jual sebanyak-banyaknya agar calon pembeli lebih mudah menemukan iklan Anda.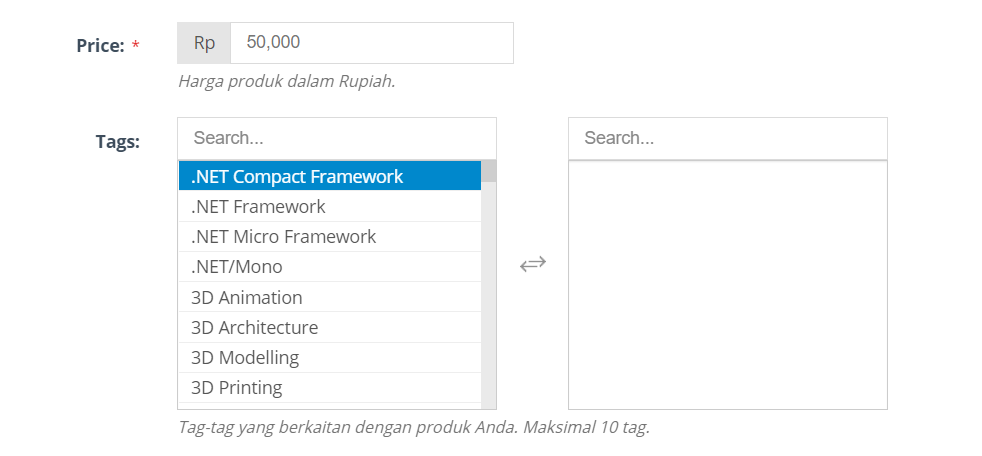 Apabila semua informasi telah terisi, klik tombol hijau Save and Publish.

Itu dia langkah-langkah cara jual produk di Projects.co.id. Selanjutnya, tim Projects.co.id akan melakukan pengujian pada produk Anda sebelum berhasil diterbitkan. Mudah, bukan? Setelah produk berhasil diunggah, Anda dapat membagikan link produk ke media promosi lain dan menunggu pembeli membeli produk Anda melalui situs Projects.co.id. Selamat mencoba!
Are you sure to continue this transaction?
processing your transaction....