Menjual Jasa di Projects.co.id, Trik Menghasilkan Uang dari Digital Skills
Ingin mendapatkan uang dari keahlian di bidang digital? Simak cara menjual jasa di platform jual-beli jasa Projects.co.id.
Digital skills, siapa yang tidak ingin menguasainya? Di era digital seperti sekarang, keahlian di bidang digital semakin diminati banyak orang. Apabila Anda adalah salah satu orang yang memiliki keahlian ini, sebaiknya maksimalkan untuk menghasilkan uang dengan cara menjual jasa keahlian Anda di Projects.co.id.
Bagi Anda yang belum tahu, Projects.co.id merupakan sebuah situs atau platform sebagai wadah iklan bagi proyek-proyek digital, pencarian proyek-proyek oleh freelancer, tempat promosi jasa keahlian digital, serta tempat membeli dan jual produk digital.
Cara Menjual Jasa di Projects.co.id
Jika Anda tertarik menjajakan keahlian digital Anda di projects.co.id, Anda dapat memulainya dengan membuat akun di Projects.co.id dan mengunggah jasa Anda dengan mengikuti cara berikut:

Lalu, Anda akan masuk ke halaman tambah jasa.
Lengkapi informasi jasa yang diperlukan mulai dari gambar logo atau poster produk jasa dan judul jasa yang akan Anda iklankan.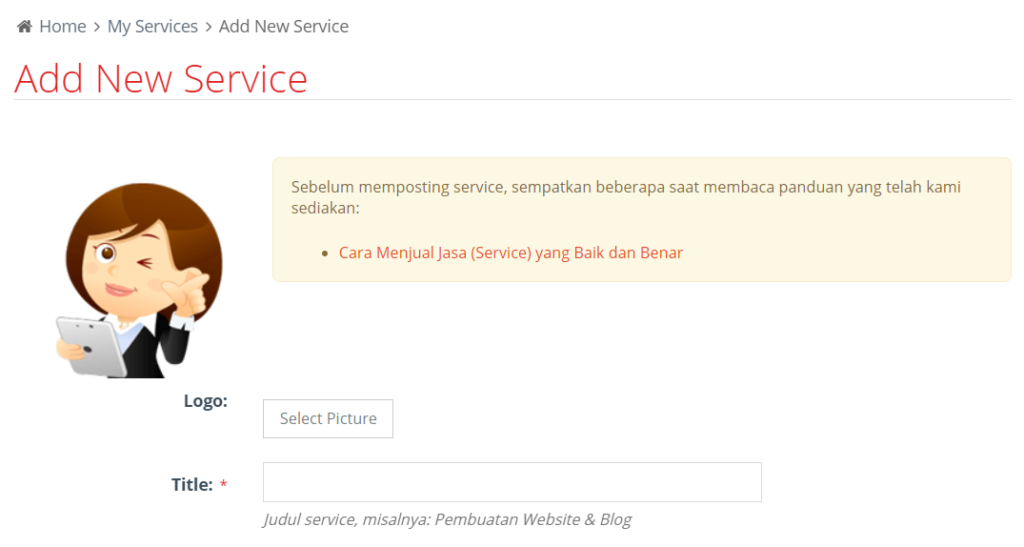 Berikutnya, isi deskripsi jasa yang Anda tawarkan, batas maksimal pengerjaan pesanan klien, dan harga jasa Anda dalam rupiah.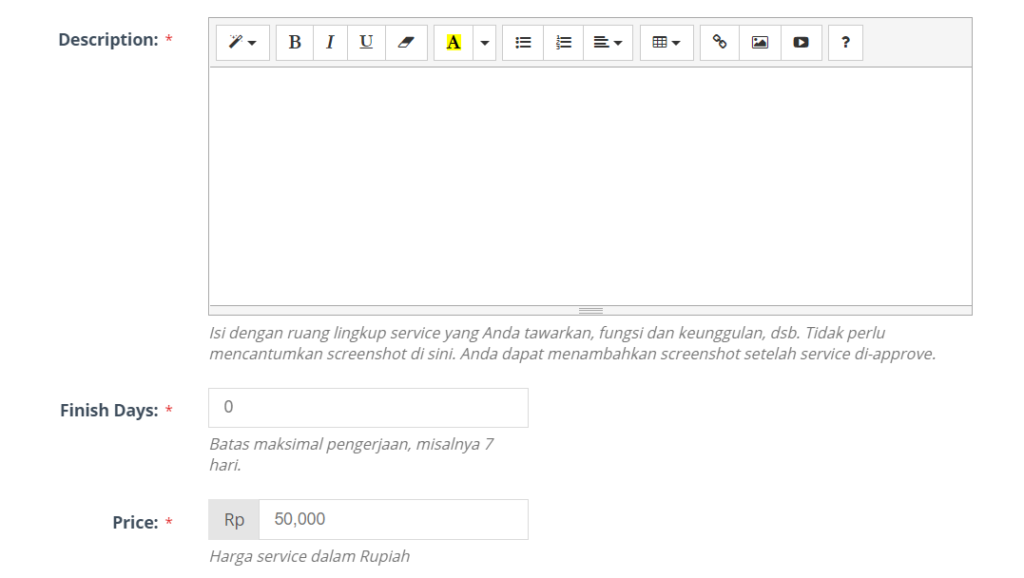 Setelah itu, tambahkan tambahan pekerjaan yang berkaitan dengan jasa Anda namun bersifat opsional beserta harganya.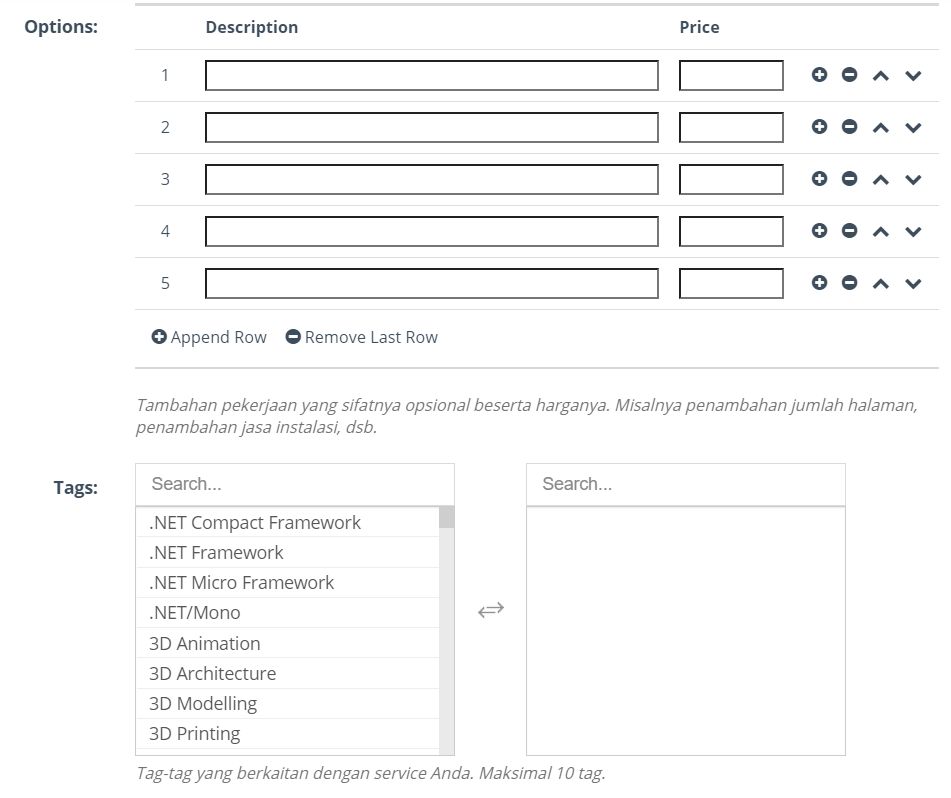 Lalu, jangan lupa untuk menambahkan tags agar iklan jasa Anda lebih mudah ditemukan oleh calon klien.
Apabila semua informasi telah diisi, klik tombol Save and Publish berwarna hijau di bagian paling bawah halaman.

Keahlian Digital yang Dapat Ditawarkan di Projects.co.id
Masih bingung apakah keahlian yang Anda miliki dapat ditawarkan di Projects.co.id? Lihat daftar jasa yang banyak ditemukan di Projects.co.id berikut ini:
Pembuatan Aplikasi
Desain Kemasan Produk
Pembuatan Artikel
Pembuatan Video
Upload Produk/Data Toko Online
Sosial Media Manajemen
Itu dia cara menjual jasa di Projects.co.id dan tambahan informasi beberapa jasa yang dapat Anda tawarkan di Projects.co.id. Bagaimana? Tertarik wujudkan ide bisnis jasa Anda di Projects.co.id?
Are you sure to continue this transaction?
processing your transaction....