Di Tengah Pandemi, Startup Wellness Tawarkan Berbagai Aktivitas dan Layanan Kebugaran Online
Mulai dari kelas olahraga yang dipandu secara online, hingga akses ke berbagai produk kesehatan
Prayogo Ryza - 7 April 2020
Adanya pandemi Covid-19 memaksa banyak orang untuk mengubah rutinitasnya, membatasi waktu keluar rumah, atau bahkan tidak keluar rumah sama sekali. Kendati demikian di rumah bukan berarti tidak melakukan apa-apa. Di rumah pun bisa tetap sehat dan bugar dengan asupan makanan sehat dan olahraga.
Berikut layanan startup wellness yang bisa dimanfaatkan bagi mereka yang ingin tetap bugar dan sehat selama di rumah saja.
Doogether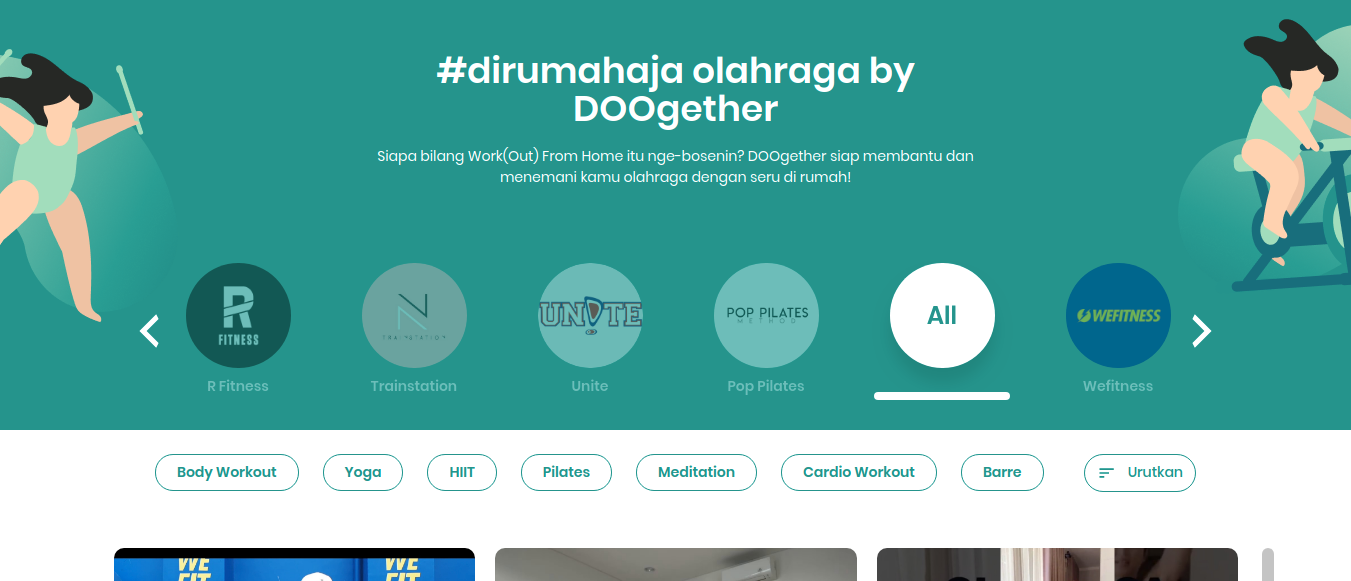 Startup yang dinahkodai Fauzan Gani ini memang sejak awal kemunculannya fokus sebagai platform wellness dengan menyediakan akses pemesanan ke tempat atau kelas olahraga. Kini di tengah pandemi, Doogether memiliki Doolive.
Bisa diakses di laman dirumahaja.doogether.id mereka menawarkan kelas olahraga langsung melalui live video streaming. Semacam bentuk penyesuaian bagi mereka yang tetap ingin hadir di kelas olahraga tetapi kondisi memaksa mereka di rumah aja.
Selain itu Doogether juga memiliki Doofood, layanan yang memungkinkan penggunanya bisa mendapatkan makanan sehat melalui aplikasi. Jadi kendati di rumah Doogether bisa tetap menjadi solusi untuk tetap mendapat asupan makanan bergizi dan bugar dengan sesi kelas olahraga virtual.
FitCo
FitCo, aplikasi yang dikembangkan oleh The Fit Company bisa jadi salah satu pilihan untuk tetap sehat dan bugar di rumah. The Fit Company yang dipimpin Jeff Budiman sejak awal memang memiliki komitmen untuk menciptakan gaya hidup aktif dan sehat bagi masyarakat.
Di ekosistem FitCo sendiri banyak pilihan bagi pengguna untuk tetap sehat dan bugar. Untuk olahraga misalnya, ada fitur untuk booking kelas olahraga langsung juga ada panduan untuk menjalankan olahraga. Kemudian ada fitur atau layanan pendukung lainnya seperti VirtuFit dari 20 Fit dan Workout From Home.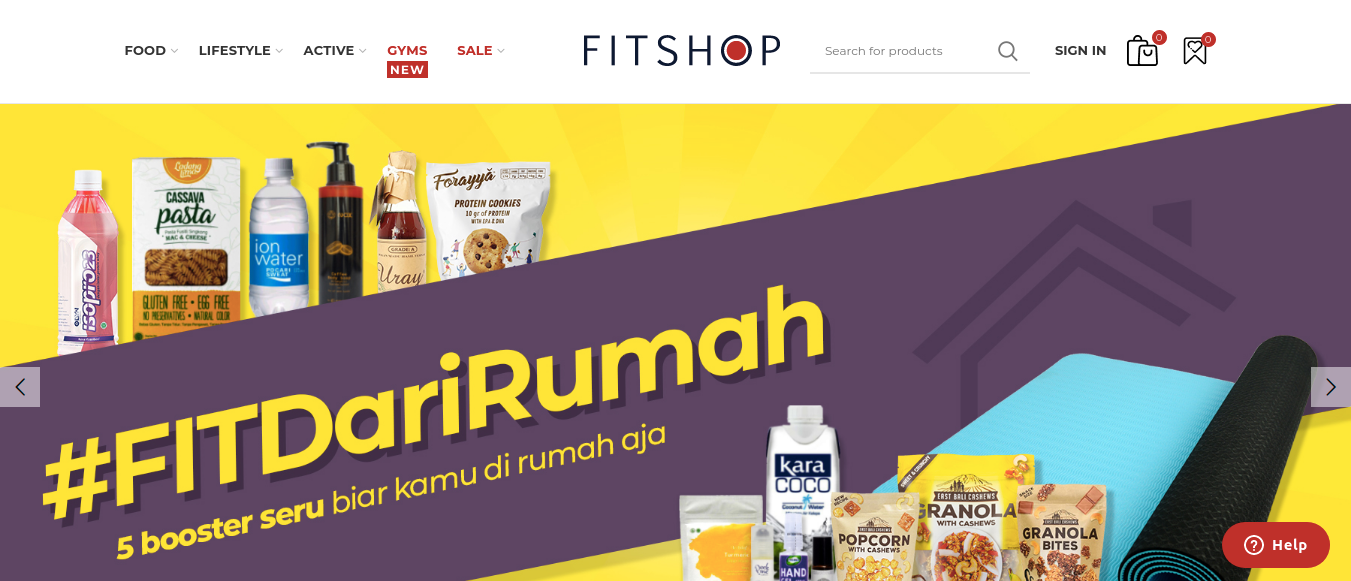 Selain itu ekosistem FitCo semakin lengkap berkat adanya FitShop yang menjual berbagai macam keperluan olahraga, makanan sehat, dan juga keperluan gaya hidup sehat lainnya. Di 2019 silam FitCo mengakuisisi Slim Gourmet untuk menghadirkan Fit Gourmet, catering makanan sehat. Dengan demikian FitCo menjadi salah satu layanan dengan ekosistem sehat dan bugar yang lengkap di Indonesia.
Untuk pilihan lainnya ada beberapa nama startup yang bisa jadi pilihan untuk tetap menjalankan gaya hidup sehat meski di rumah, antara lain Lemonilo e-commerce yang menjual produk makanan sehat, serta layanan katering makanan Gorry Gourmet dan Yummy Corp.
Application Information Will Show Up Here
Application Information Will Show Up Here