Benedicto Haryono: "Super Financial Apps" adalah Upaya KoinWorks Perluas Segmen Pasar
Tahun ini fokus mengoptimalkan KoinGaji dan akan merilis produk baru untuk membantu bisnis UMKM
Didirikan sejak tahun 2015 sebagai platform p2p lending, KoinWorks kini telah menjelma menjadi apa yang mereka sebut sebagai "super financial apps". Di dalamnya juga mengakomodasi berbagai kebutuhan, mulai dari investasi emas, reksa dana, obligasi, pembiayaan gaji, sampai payroll financing. Untuk mendalami tentang visi jangka panjang mereka, DailySocial berkesempatan mewawancara Founder & CEO KoinWorks Benedicto Haryono.
Mengawali perbincangan Benedicto menceritakan, pengembangan super financial apps merupakan upaya KoinWorks untuk menjalankan visi. Ia ingin agar layanan finansial yang dibawa bisa menjangkau ke kalangan masyarakat yang lebih luas, di berbagai segmen industri. Seperti diketahui, saat ini salah satu pangsa pasar terbesar yang dijaring melalui fitur lending-nya adalah UMKM.
"Kita ingin melebarkan reach kita, dulu waktu kita mulai niche kita ke e-commerce saja. Tapi kan industri e-commerce ya hanya satu industri saja, secara persentase GDP juga masih belum sampai 10%. Yang menjadi pegangan adalah visi kami, ingin bisa merangkul semua orang," ujarnya.
Benedicto menambahkan, di sisi lain mereka ingin memberikan opsi yang lebih luas kepada pendana agar mencapai tujuan finansial mereka -- dalam hal ini terkait diversifikasi instrumen investasi. Tingkat persetujuan pendanaan di KoinWorks masih berkisar 10% dari total trafik yang masuk, artinya memang ada minat yang sangat tinggi dari masyarakat dan belum sepenuhnya terakomodasi.
Sejauh ini porsi untuk pendana ritel (dari masyarakat) persentasenya masih mendominasi, yakni berkisar 80%. Sementara sisanya datang dari lender institusi, baik dari lembaga keuangan lokal seperti BTN, CIMB Niaga, dan BRI Agro; atau lembaga keuangan luar seperti Lendable dan Triodos Bank.
Kompetisi pasar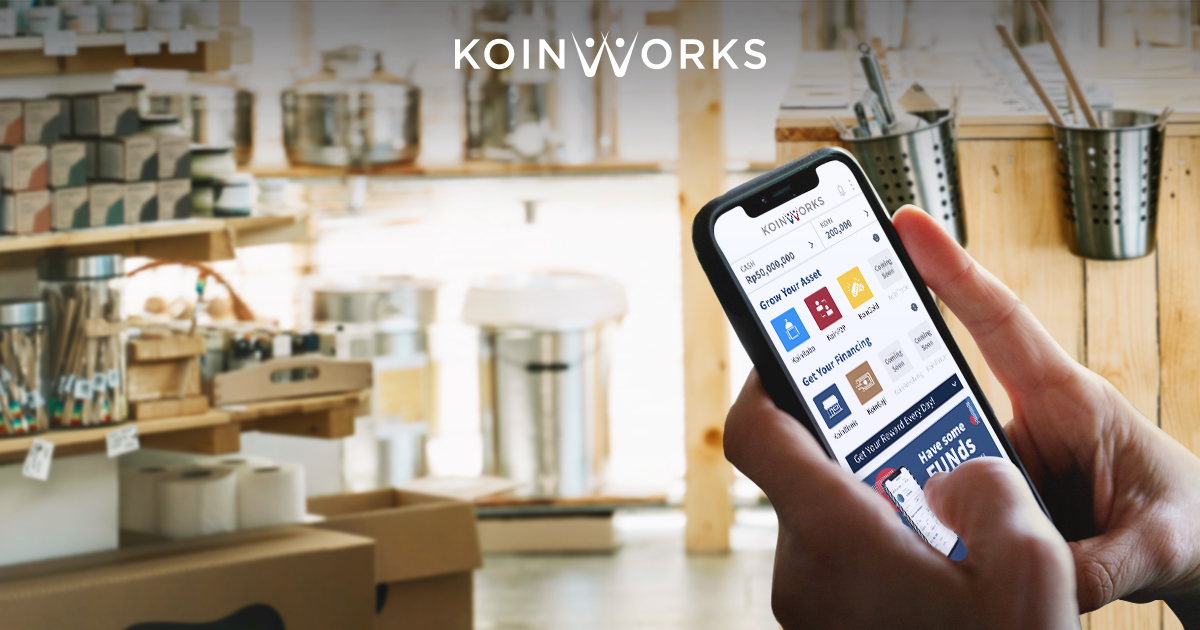 Welcome to Premium Content
Become a DailySocial.id Subscription, you can get unlimited access to discover the best minds of innovation and to perceive the finest tech journalism products in Indonesia. Learn more
Single Article

Access anytime, only this article.

Starting at

Rp 7,000 /article

Subscription

Unlimited access premium content.

Starting at

Rp 150,000 /month
Login or create account to access premium content
Are you sure to continue this transaction?
processing your transaction....