[Ask the Expert] Bagaimana Cara Memindahkan Konten Blog Sesama Blogger.com?
Bambang Winarso - 17 April 2015
Pertanyaan ini diajukan oleh saudara Yani di Bandung yang mengalami stagnan karena suatu masalah. Jadi, ceritanya Yani ingin memindahkan konten atau artikel di blog A ke blog B dan kedua-duanya sama-sama blog berbasis Blogger.com tapi bingung caranya bagaimana.
Pertanyaan
Trenologi, saya mau minta bantuan petunjuk memindahkan konten blog yang sama-sama terdaftar di Blogger.com. Apakah bisa dipindahkan sekaligus, jadi tidak satu per satu? Terima kasih
Yani
Jawaban
Terima kasih Yani atas pertanyannya. Jawabannya, bisa, Yani. Blogger.com sudah menyediakan alat khusus Import dan Eksport yang fungsinya untuk memindahkan data-data blog terutama komponen postingan atau artikel. Caranya juga sangat mudah, begini.
Info Menarik:5 Kebiasaan Buruk yang Dapat Merusak Baterai Smartphone Anda
Login dahulu ke Blogger.com kemudian klik salah satu blog Anda, berikutnya klik Setelan - Lainnya atau jika dalam bahasa Inggris Settings - Others.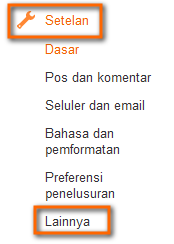 Di kolom sebelah kanan temukan dan klik menu Ekspor blog.

Di jendela popup klik tombol Unduh Blog untuk mengunduh semua konten blog.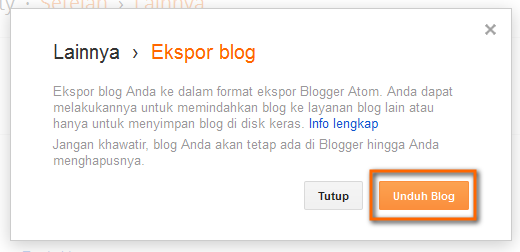 Setelah unduhan selesai, sekarang silahkan masuk ke blog yang menjadi tujuan impor konten dari blog pertama. Anda boleh menggunakan akun lain jika memang blog berada di akun yang berbeda. Sama seperti langkah pertama, klik Setelan - Lainnya atau Settings - Others.
Kemudian klik Impor blog.

Info Menarik:[Panduan Pemula] Cara Membuat Blog Gratis di Tumblr
Lalu klik tombol Browse untuk kemudian memilih file yang tadi diunduh pada saat melakukan ekspor blog. Setelah itu beri tanda centang pada opsi Saya bukan Robot dan terakhir klik Impor Blog.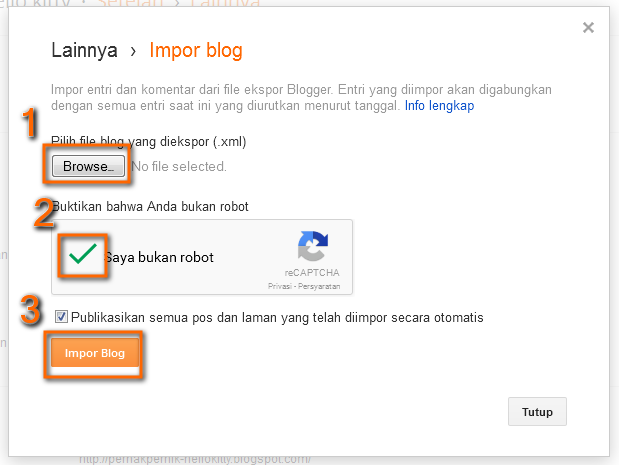 Apabila sudah selesai, klik tombol Tutup dan sekarang coba perhatikan di bagian Post. Di sana pastinya sudah bertambah dengan konten-konten yang tadinya ada di blog sebelumnya.
Nah, Yani semoga penjelasan di atas dapat membantu mengatasi masalah yang sedang Anda hadapi. Jika Anda atau sobat Trenogoers lain masih mempunyai pertanyaan, jangan sungkan untuk meninggalkan komentar atau gunakan formAsk the Expert.
Sumber gambar header Shutterstock.
——
Temukan solusi permasalah Anda di artikel Ask the Expert lainnya:
[Ask the Expert] Cara Mengubah Tampilan Smartphone Android Menjadi Seperti Samsung Galaxy S5[Ask the Expert] Bagaimanakah Cara Mengganti Keyboard Android Standar dengan Go Keyboard?[Ask the Expert] Cara Meneruskan Email Masuk dari Yahoo ke Gmail Atau Sebaliknya[Ask the Expert] Bagaimana Cara Menyarankan Kontak di BBM dan Menggunakan Google Maps?[Ask the Expert] Solusi Memori Internal Android Cepat Penuh dan Instalasi Modem di OS X Yosemite[Ask The Expert] Koneksi Bagus Tapi BBM Tidak Berfungsi, Solusinya Bagaimana?[Ask The Expert] KitKat Gagal Upload Video Path dan Mengapa Wajib Backup Saat Pasang ROM